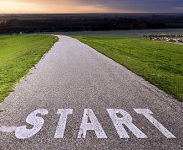 Founding your own small business is unlike any other job you may take on. It's a pathway to a totally different lifestyle – so much so that you'll have to ask yourself whether you're ready for a complete commitment to the success of your business. If you're in a relationship, it's just as important that you ask your partner whether he or she is completely committed.
As the CoE – Chief of Everything – of your small business, you'll have less time for your personal life. You may put yourself in the position of using much of what you own as collateral to raise money for the business. If those sacrifices don't sound too harrowing, consider these advantages and disadvantages of owning your own business.
Pros:
Windfall: You could make much more money that working for someone else.
Autonomy: Be your own boss, and make all the decisions crucial to your own success.
Influence: Hire other people to help – chip in to the local economy.
Security: No one can fire you.
Discovery: Put your own ideas into practice, and see what works and what doesn't.
Oversight: Control every aspect of the business.
Experience: Learn about every aspect of a business and gain knowledge in a variety of disciplines.
Contact: Work directly with your customers, and see what they need first-hand.
Self-Belief: Take personal satisfaction of creating and running a successful business on your own.
Interest: Work in a field or area that you really enjoy, or that compels you to continue working.
Long-term: Build real retirement value – for example, by selling the business when you retire.
Establishment: Put down roots in a community; provide a sense of belonging and stability.
Cons:
Investment: You may have to take a large financial risk.
Devotion: You'll likely have to work long hours and may have fewer opportunities to take vacations.
Minutiae: Much time could be eaten by the details of running a business, not those things you enjoy.
Inconsistency: Your income may not be steady; there may be times when very little is coming in at all.
Strain: You may have to undertake unpleasant tasks, like firing someone or refusing to hire a friend.
Learning: You may need to learn new disciplines, like filing and bookkeeping, inventory control, production planning, advertising and promotion, market research and general management.
Considering doing all this from your home office? This comes with distinct pros and cons as well:
Pros:
Your startup and operating costs will be lower than if you were renting space and paying utilities.
No commute; live anywhere unless your business hinges on your location.
Your schedule can be more flexible if business can be conducted outside weekday business hours.
Cons:
You're vulnerable to interruptions from family members, neighbors and door-to-door salespeople.
You may have trouble attracting qualified employees, and may be less accessible to suppliers.
You may run out of space at home if your business grows.
With all these ideas in mind, make an informed decision on whether or not you're ready to take the plunge into business ownership.
--
Exclusive for you - get your new business off on the right foot with our brand new Managed WordPress solution - we're offering Month #1 for completely free (meaning we won't charge your credit card until 30 days).
We'll also migrate your website (or multiple websites!) from your current hosting provider to the new solution for absolutely, 100% free – taking care of the end-to-end migration process for you.